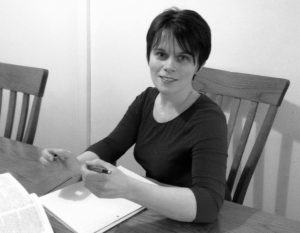 I'm Deanne and I care passionately about words and stories.
Words can convey a scene, create a character, set a mood. Words are the means by which we have developed technologies, arts and entire civilisations. Words make us human.
I love to help people grow in confidence, to express the stories they have within them, and to help them see that they already have the potential and power to become the writer they want to be.
In 1999, I graduated from The University of Nottingham with an Upper Second Class Degree in English Literature and Language.
What I really wanted was to work in a field in which I could make a difference to how others valued both literature and language. With this in mind, I enrolled on the P.G.C.E course with Swansea University (as it was then), in order to become an English teacher.
It was hard work… very hard work! Harder than gaining my degree, if I'm entirely honest. But I qualified and secured a position in a Bridgend comprehensive school, where I taught for the next fifteen years.
After the summer term of 2015, I left teaching, seeking a new challenge and a new avenue by which to pursue my love of helping others with their words.
Thus, Need Words was born.
I live near Bridgend, a part of the world I have grown to love, with my two children.