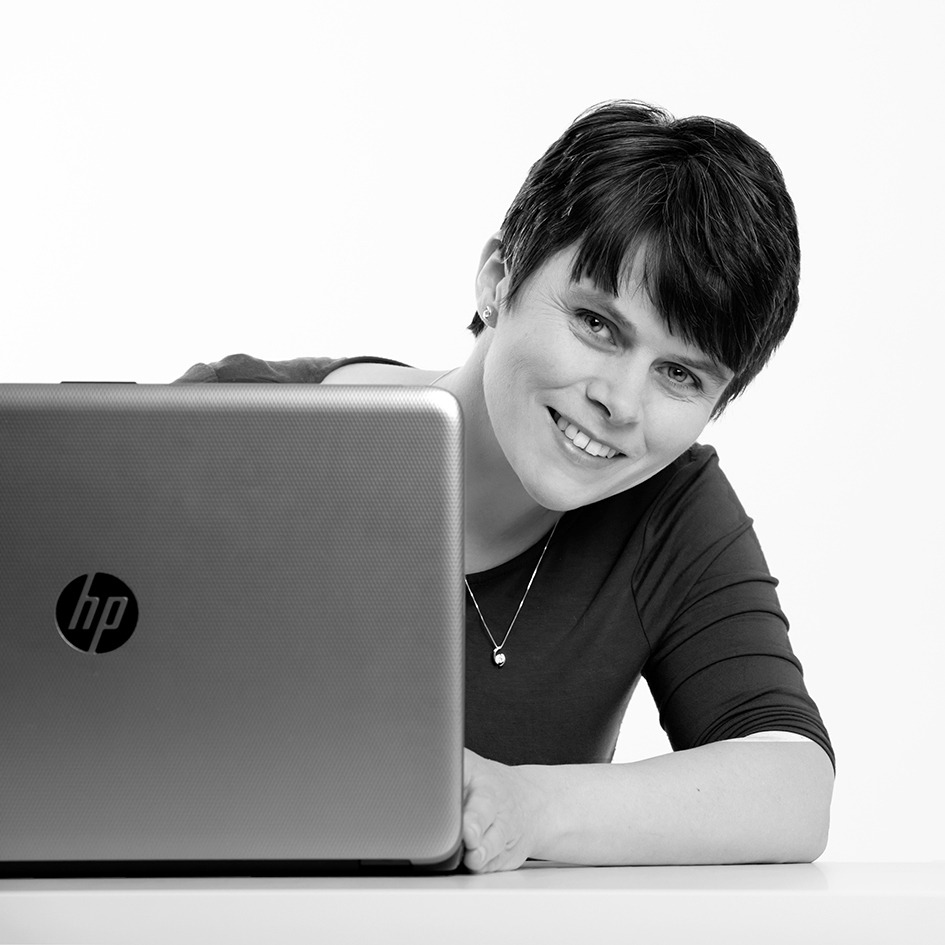 To be a writer, you must write…
To write a story, you have to start putting words down which tell a story. And you can learn to tell a story well, if you practise. That's the secret to becoming an author. Time invested in writing is a gift that helps you become a better writer.
What is stopping you from picking up a pen today? 
Here are some ways that I can offer support to you as a writer.
Looking for a way to get your audience to pay attention to your stories?
This book helps you tell stories that people find irresistible. It teaches you where you've been going wrong with the way you write your action. Find out what that old saying 'Show Don't Tell' really means, when broken down properly. You will also have the tricky matter of character dialogue untangled for you, and get some hands-on writing challenges to complete.
Telling Stories with Spark is a no-nonsense, jargon-light book. In it, I help you understand what makes a story actually work.
Words from writers I have worked with
I love to help writers grow in confidence, to express the stories they have within them, and to help them see that they already have the potential and power to become the writer they want to be. I help budding authors write their first book.
If you are an aspiring author, why wouldn't you seek expert input to make your manuscript the very best it can be? Deanne not only edits and proofreads, but she provides the clarity and insight to turn your work into publishable material. – Laura Foakes
Deanne worked to keep my writing and personality intact whilst subtly yet powerfully helping with clarity and delivery flow. I could never have done without her talent and skills. I would absolutely recommend her editing skills and will definitely be using her services for all my book publications in future. 10/10 – Paul Rees
Less than 2 years ago, I had a few vague ideas, a few scraps of stories and a strong urge to write. Then I met Deanne. I now have over 150 short stories under my belt, 3 picture books ready to be sent out into the big wide world and a first draft of a novel completed. I've accrued accolades from a number of international competitions and been invited to read my work at artistic events. Working with Deanne has helped me hone my skills, regain my focus and feel confident in my work. I can't wait to see where it takes me in the future. Thanks Deanne. – Hazel Hitchins
Been to one of Deanne's workshops and it was wonderful. She has given a name to one of my writing anxieties, which diffused half the problem! – Zaina Zahid
Deanne is the best secret weapon. Every writer should have her tucked in their pockets in case of a crisis of confidence. – Linda Jones
I've worked with Deanne for over a year now, and she is a great coach. Thanks to her advice and encouragement, my first book is now out! – Kell Willsen
I've just completed my first manuscript, thanks to the support I've received from Deanne. She offers open, insightful support and advice that really helps you take your ideas and story forward. – Sarah Conway
Start your writing journey today…
Storytellers' Academy is perfect for those who have tried short term creative writing courses but were disappointed with the results. It also suits you if you have taken part in a course and felt your appetite was whetted, but you're ready to go further and deeper. Even if you haven't tackled story writing since your school days, Storytellers' Academy is great for you, because it strips back all of the mumbo jumbo around creative writing. You'll find solid teaching, not vague tips and general encouragement.
Storytellers' Academy is designed for those who want to do more with their storytelling than have it as a private hobby. I have created it for those who want to reach out to others with their stories and pull them in. I help you get to the heart of what makes a story really work. It is not a series of random exercises or pieces of general advice. It teaches you how to put one word after another in a way that engages the imagination, making your reader experience the story and its emotions for themselves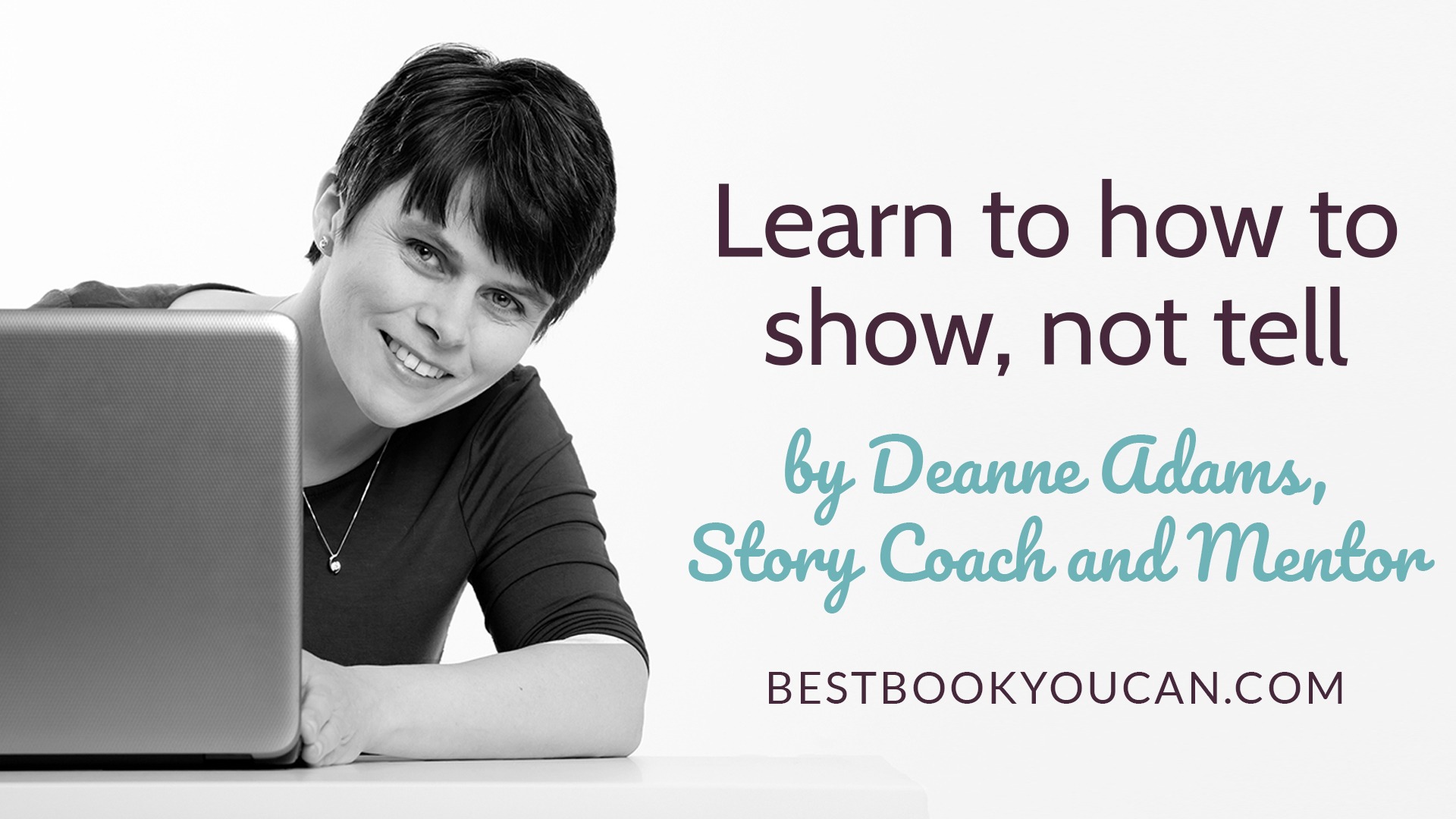 This online course is about helping you master that tricky beast of fiction, showing and telling, so that you can plant your story in your readers' imaginations and hearts.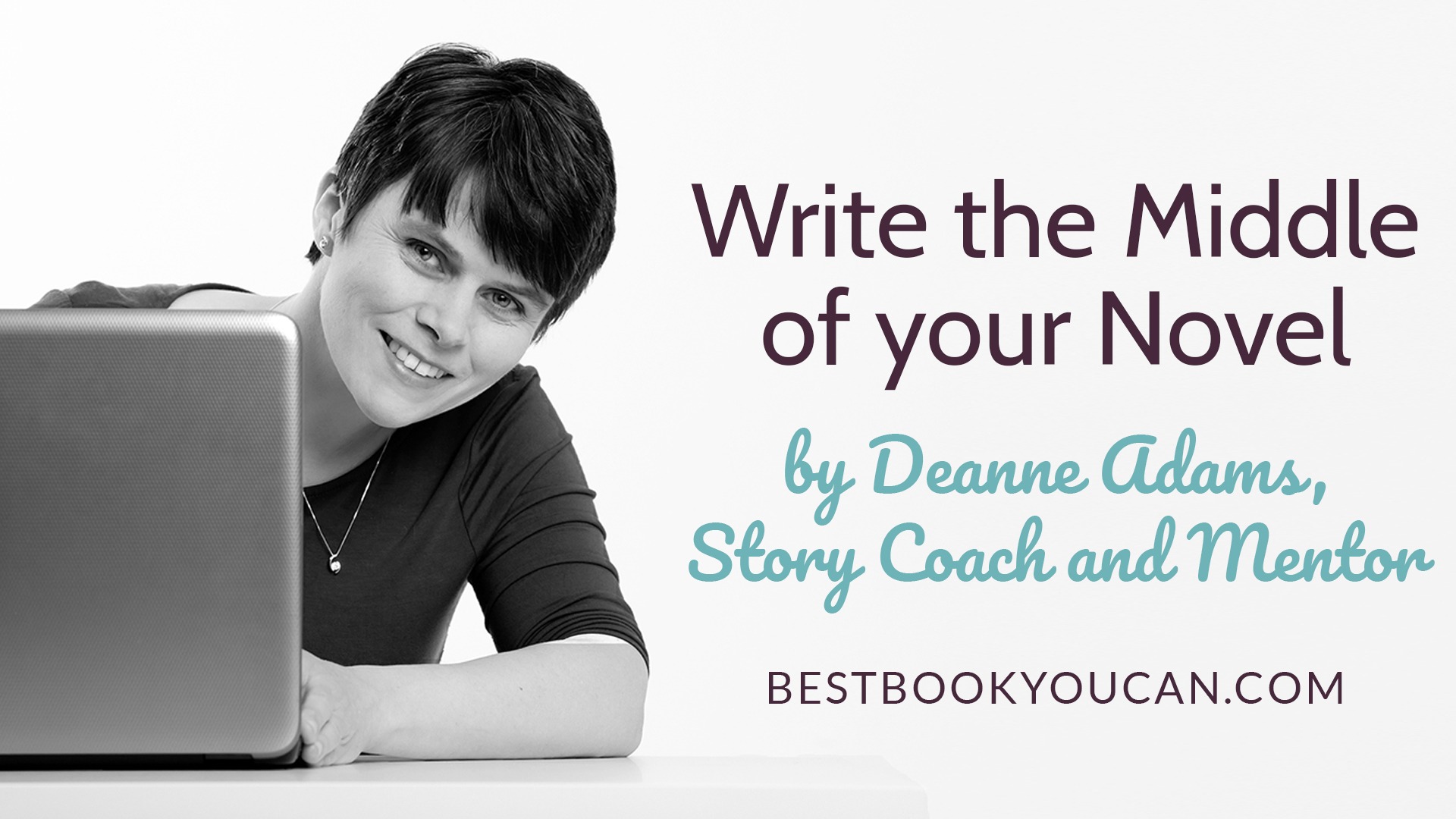 Write the Middle of Your Novel helps you get your first draft done by overcoming the sense of overwhelm that comes with writing the middle section of your novel.